---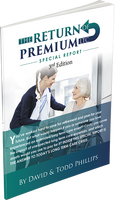 You've worked hard to save for retirement and plan for your future. But what would happen if you or someone you love experienced an extended long-term care event?
Could you cover the impact of unexpected long-term care expenses, and which assets would you use to pay for it?
Here are the hard truths about the current long-term care crisis:
• If you are 65 years or older, there is a 72% chance that you will require some type of long-term medical care in your lifetime.
• Moreover, if you're a woman, the odds get even worse; 8 out of 10 women will need long-term care.
• And if you're married and over 65, there is a 91% chance that one of you will experience a long-term care event according to USA Today.
• Warning; long term care isn't cheap! The national average cost for a Nursing Home Private Room in 2021 was $108,000.  This is just the average cost, with average accommodations.  The average cost for a private room in Alaska is over $300,000 per year! The average cost for a full-time, in-home registered nurse is a whopping $216,000 a year.
• Long-term care costs can add up fast!  It's estimated that an unexpected long-term care event will cause us to burn through our retirement assets 2 to 3 times faster than expected.
• Approximately 80% of individuals who need long-term care receive services in their own homes from unpaid family caregivers.
• The overall cost to a female caregiver is estimated to be almost $325,000 because of lost wages and diminished working hours.
Inside this special report is the answer to today's long-term care crisis.

**Digital Download Version**